Accops Certified Sales Professional (ACSP) Certification
Training Programme
Date: Friday, 4th Dec, 2020
Register Here
Accops Certified Sales Professional (ACSP) Certification
Training Programme
Date: Friday, 4th Dec, 2020
Register Here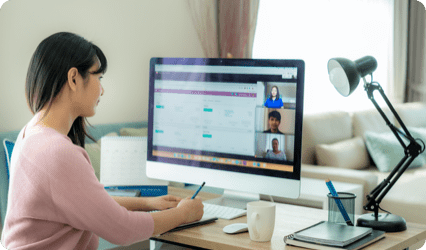 Comprehensive Work-from-Home solution
With unmatched data protection features, Accops provides end-to-end work-from-home solutions comprising Secure Access Gateway, Virtual Applications, VDI and Identity & Access Management and helps businesses mitigate security concerns & ensure business continuity.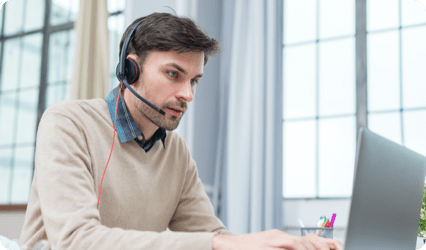 Uninterrupted remote work for VOIP users
Accops, with its DPAN technology, provides real time access to VOIP telephony application in addition to CRM applications delivery with full data protection, enabling best voice quality even over low-bandwidth networks while protecting customer data and meeting data compliance.
Accops Virtual Office is now available
Ditch your physical office space and get a Virtual Office in Azure cloud with a complete pay-as-you-use model. Powered by Microsoft WVD, Accops Virtual Office is customizable to suit the different needs of SMEs and comes with Microsoft collaboration services and full data protection.
Non-stop learning from home
The Covid-19 pandemic has made millions of students switch from real time classroom learning to learning from home. ICT lab-based learning is among the best ways to learn but without access to physical labs, universities have to find new ways to deliver hands-on educational content. Accops HyLabs transforms the physical PC based labs into virtual on-demand ICT labs. With a self-service enabled portal, students and faculties can reserve and access ICT labs at their convenience.
Secure access for unmanaged PCs
Enabling the use of personal PCs for corporate application access is the fastest and most cost-effective way to ensure productivity of users during the pandemic. However, unmanaged PCs open doors for a host of cyber threats originating from endpoints, aimed at corporate networks. Accops Nano OS provides a secure containerized read-only OS that can be used by BYOD users to connect to corporate network and access corporate apps to help organizations ensure highest level of security.
Two-factor authentication for 3rd party VPNs
Most VPN solutions provide secure connectivity but do not come with built-in, strong two factor authentication and contextual access features. Accops HyID enables adaptive risk based multi-factor authentication and device context security. Accops provides multiple integration points including RADIUS, SAML and LDAP proxy. Accops HyID also provides detailed audit logs on who accessed what, when & how and protects corporate resources from unchecked access by privileged users.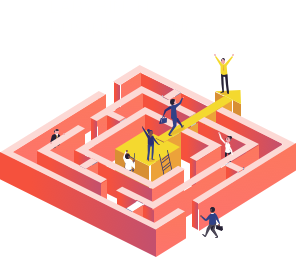 Single stop shop for all remote work needs.
Simplified, integrated, easy to manage.
Reduced TCO, faster ROI.
Trusted by 500+ Enterprises & Government Organizations Around the World
Empowering Modern Workplaces Around the World